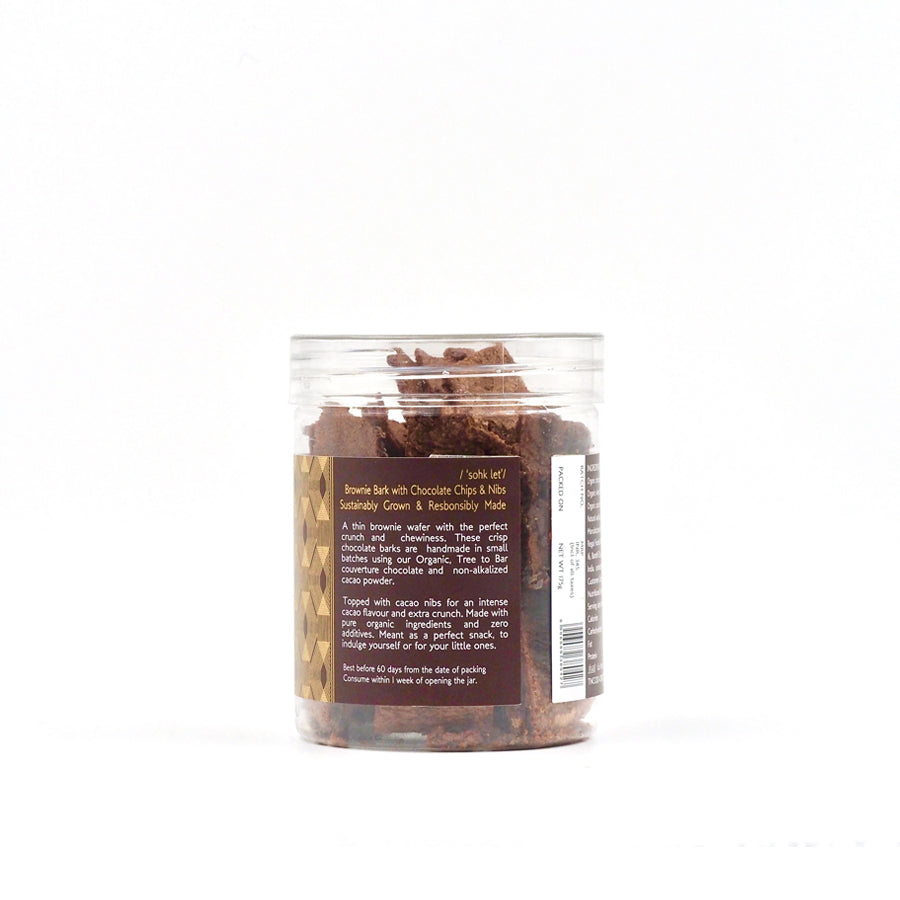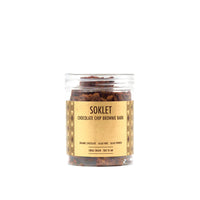 Chocolate Chip Brownie Bark
A thin brownie wafer, with the perfect crunch and chewiness. These crisp chocolate barks are handmade in small batches, using our Organic, Tree to Bar couverture and non alkalised cacao powder.
Topped with cacao nibs, for an intense cacao flavour and extra crunch. Made with pure organic ingredients, and zero additives. Meant as a perfect snack or for your little ones.